Pumpkin Pitch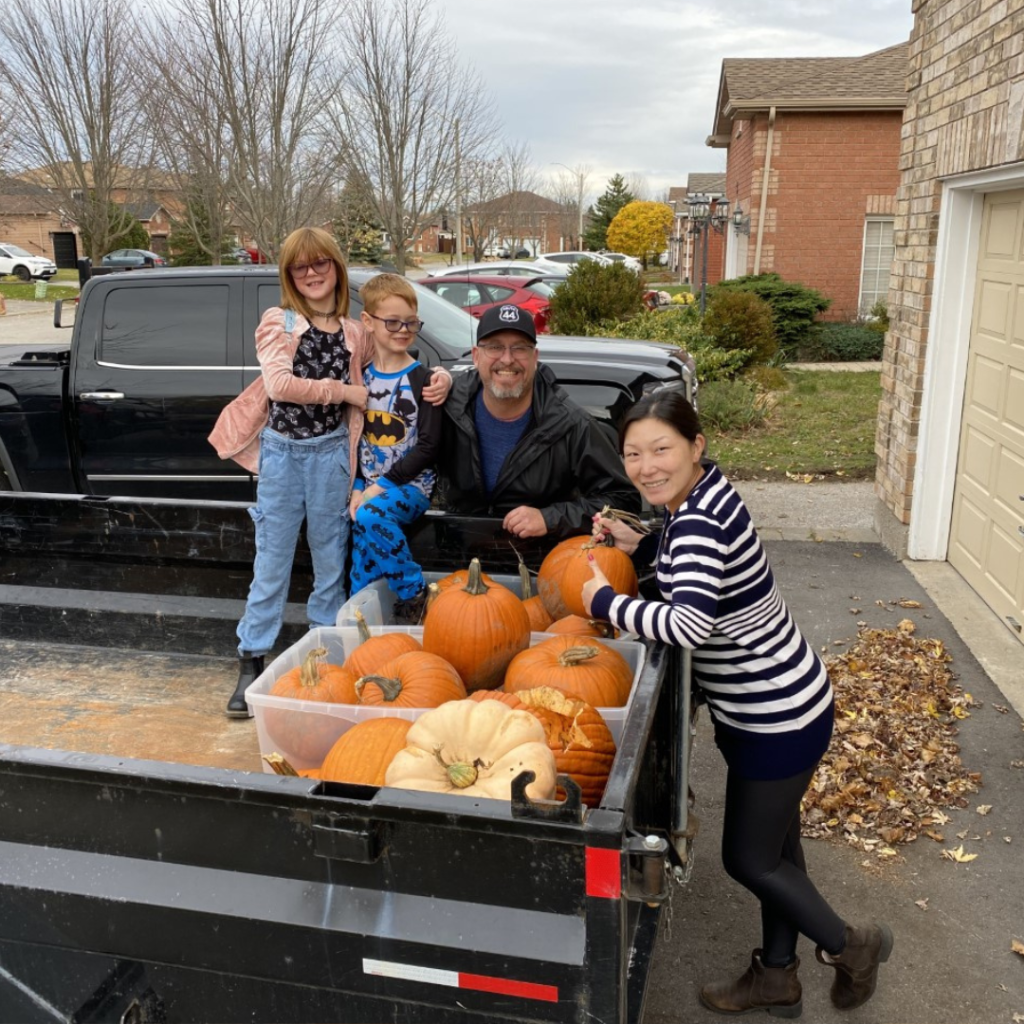 Are you looking for something to do with your kids in the fall? Well, it might be a bit late for this year but put this on your calendar for next year. How about doing a pumpkin pitch?
Local Farm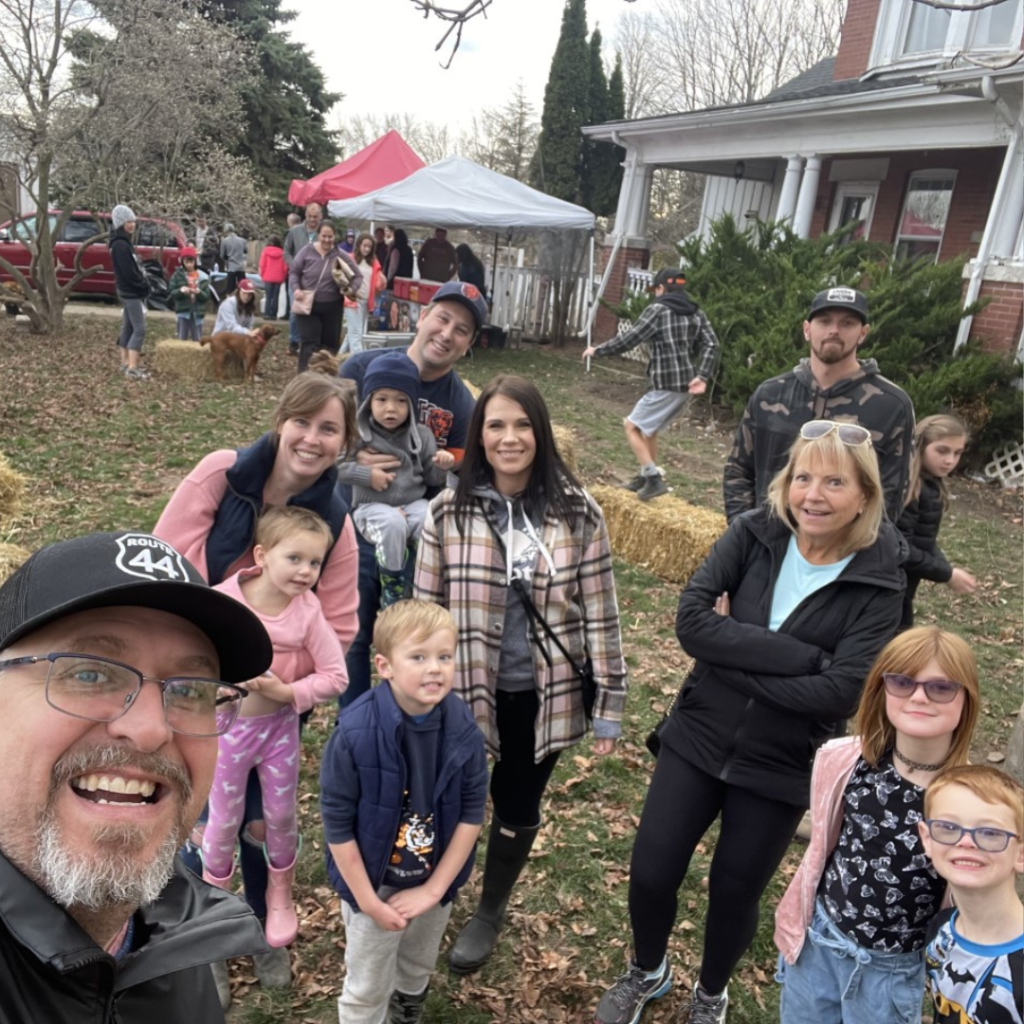 I took my family and friends to a local farm, and we all loved the experience. I mean how often are you on a farm? In the fresh air? Doing an exciting do-good project with your kids? You get to teach your kids the importance of giving back to the earth.
Things which are Affected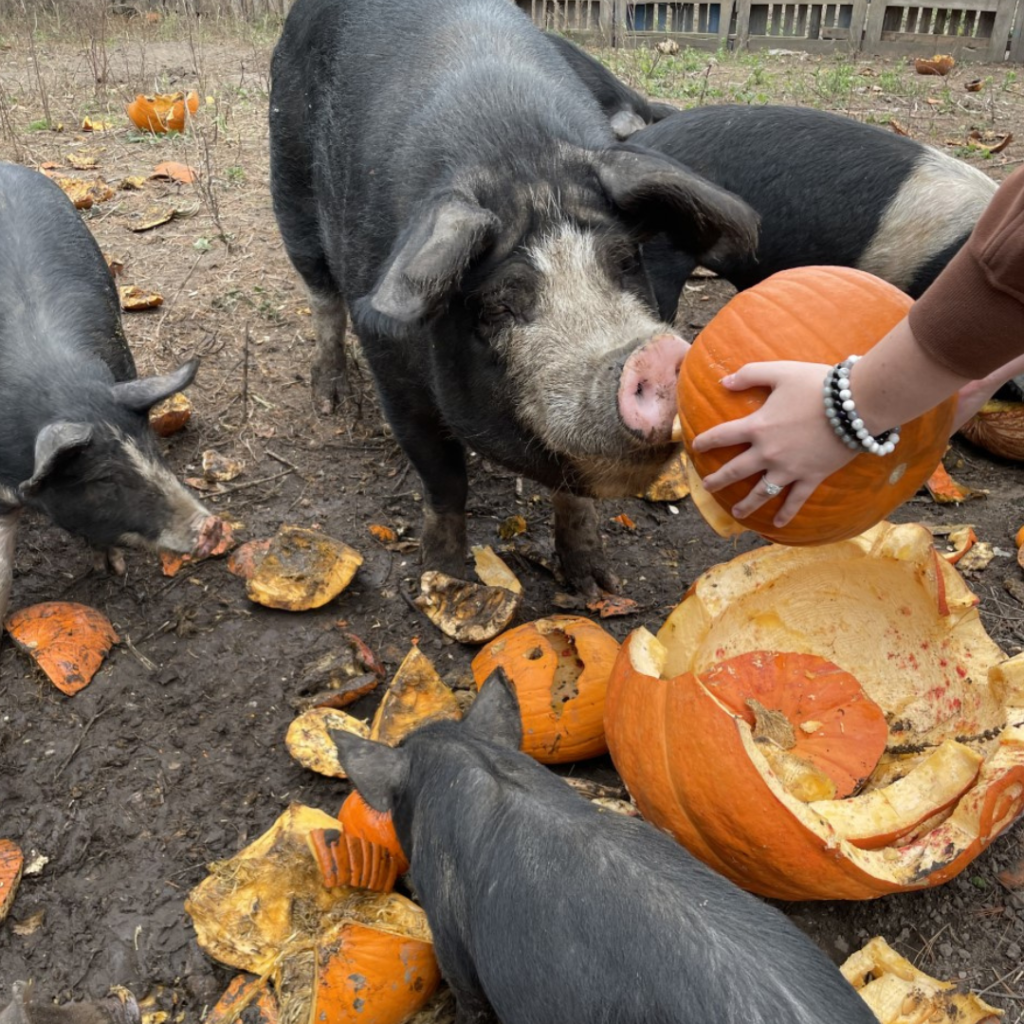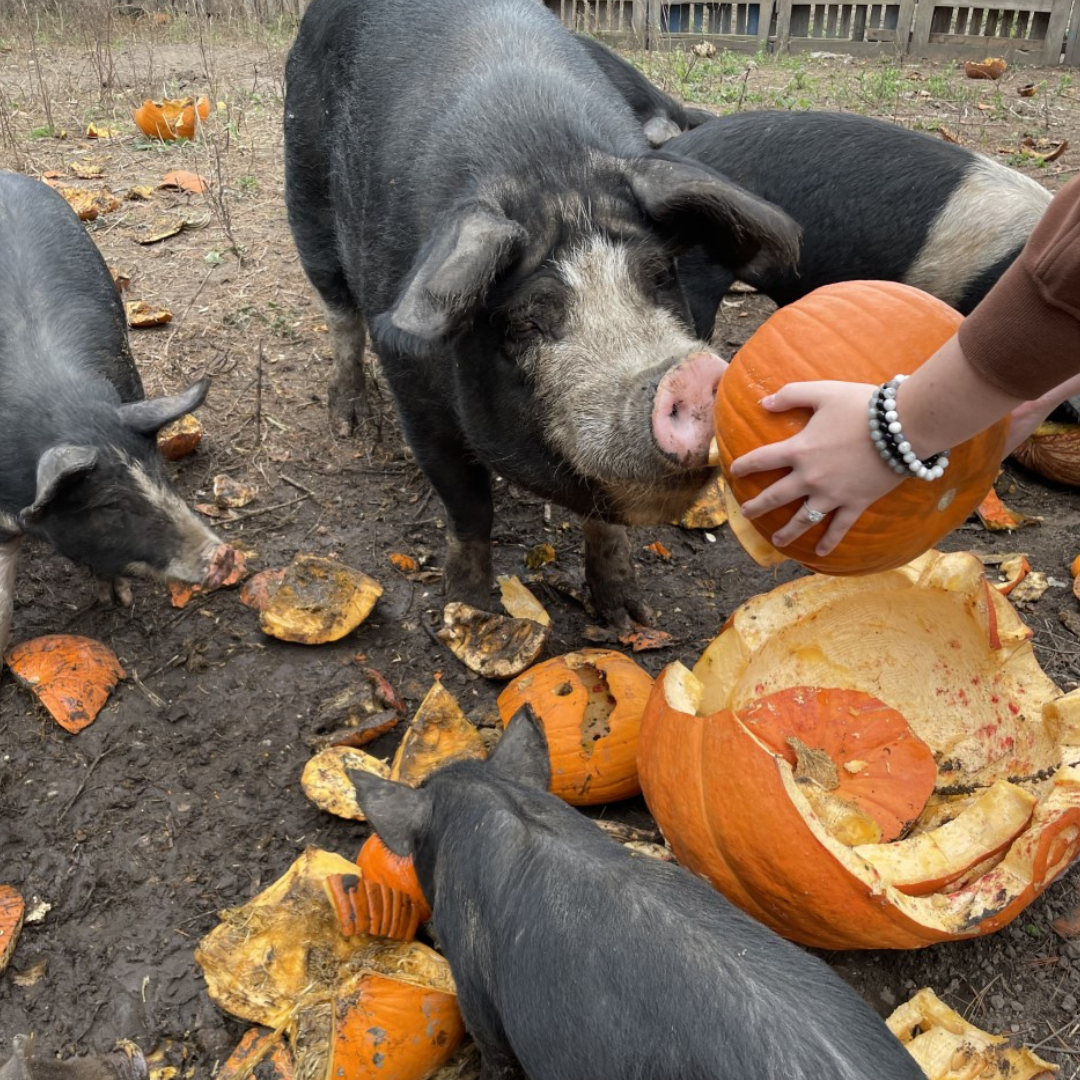 Several things are at work here, one is the pigs just love pumpkins. The farm we went to received enough pumpkins to feed the pigs until up to Christmas. Wow! Who would have thought. Secondly, this keeps all these pumpkins out of the recycling or landfills. Also, it gives do gooders an environmentally safe place to drop off their pumpkins.
Ill Affects
What has been happening is some folks think it is ok to throw the pumpkins into our woodlands. No. This for several reasons is not good. Firstly, it draws animals close to the roadways where they are more likely to wonder onto the road and cause an accident. Secondly, many animals are unable to eat pumpkin without becoming sick. Thirdly, the pumpkins may invade the natural habitat and overtake the vegetation.
Farm Thrills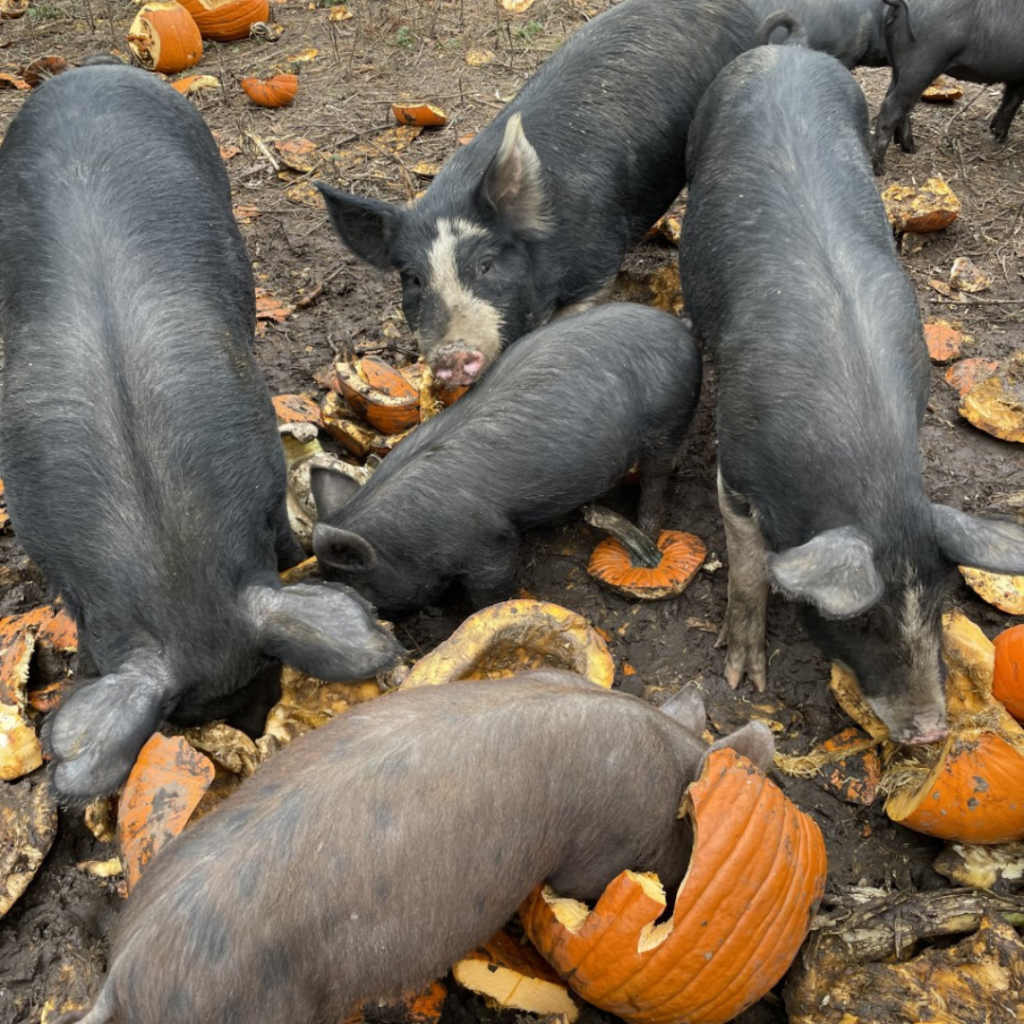 When we were at the farm, the kids it was thrilling for the kids. They got to see live animals up close and in action! It surprised me, how enjoyable the adventure was. I discovered I am not immune to smell. The kids seemed to not notice but the air was very fresh in some areas of the farm.
The pigs are humanly raised on this farm through the use of several techniques. They roam on green pastures. Giving them the pumpkins just adds to their already healthy diet. Some believe this type of living environment produces a higher quality of meat. The sugars in the pumpkins actually give the pigs an extra layer of fat which helps them live through the cold winter.
Another Fun Fact
Another fun fact is this donation of some many pumpkins has help the farmer to maintain her meat prices for the last few years.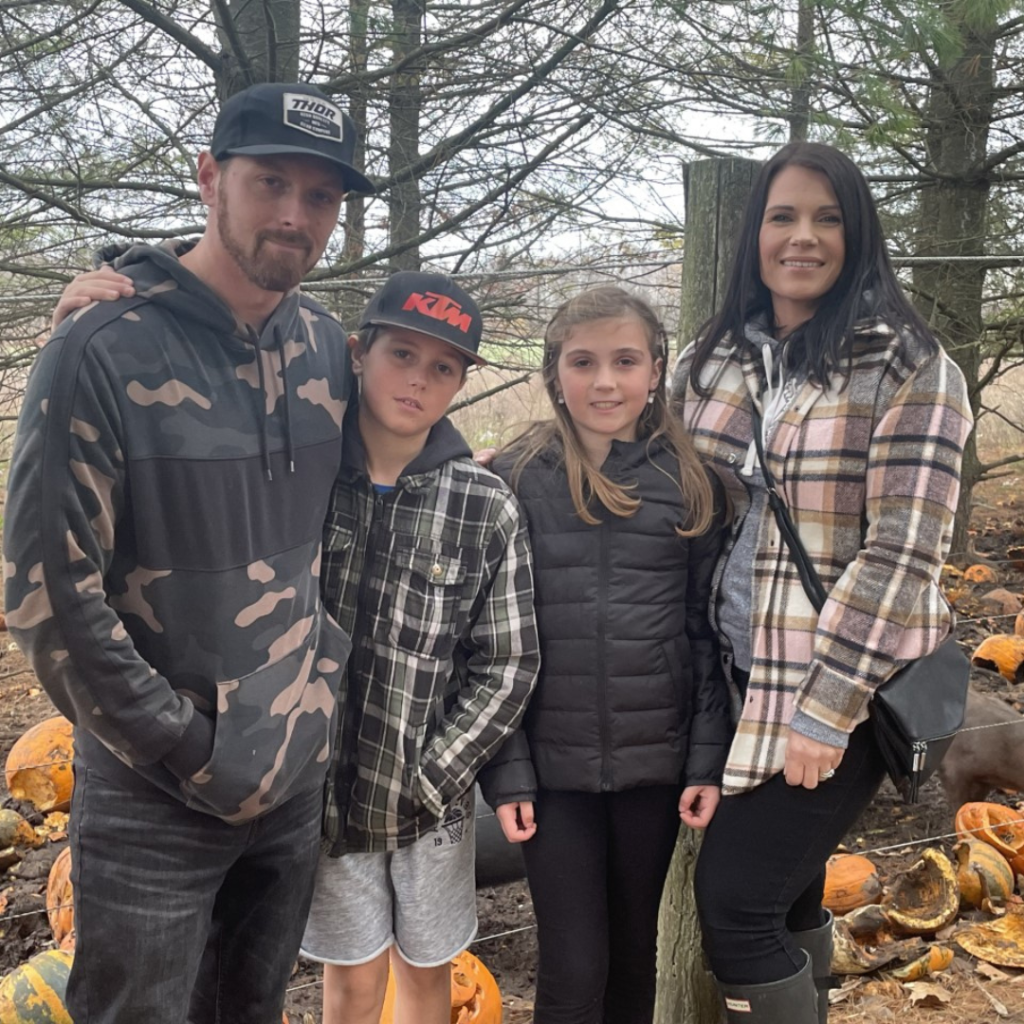 Gorgeous Acreage for sale in Oro-Medonte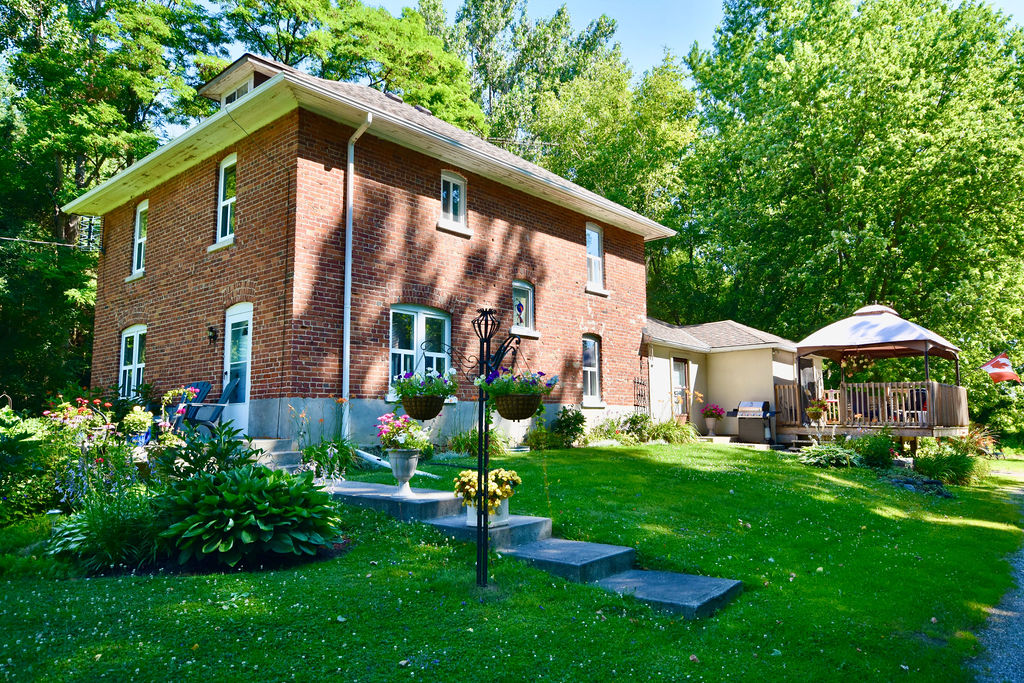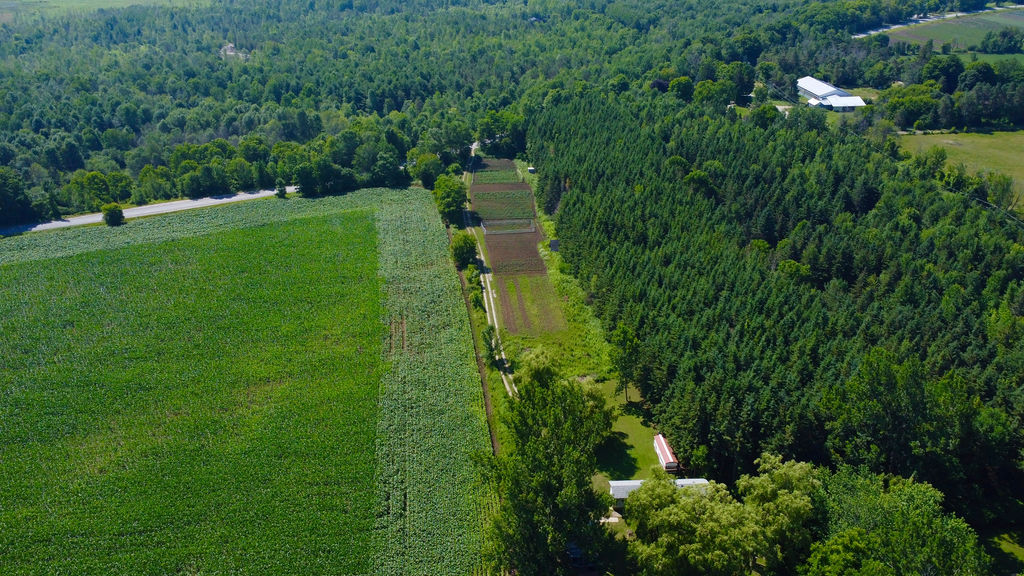 Firstly, the acreage we are featuring is a property with over 17 acres. It consists of a farmhouse, a gorgeous wood lot and open fields. Secondly, is a convenient location on the 12th Line South in Oro-Medonte, half way between Barrie and Orillia. There is close proximity to the shores of Lake Simcoe.
The Township of Oro-Medonte is desirable for several reasons. There is easy access via HWY 11. It is only 1.5 hours north of the GTA. Another key point is the availablility of both Orillia and Barrie for shopping and restaurants.
Lake Simcoe is also one of the biggest draws. In fact the close shores Lake Simcoe are always a draw both winter and summer. Boating, swimming, fishing, ice fishing and snowmobiling are top activities.
Oro-Medonte Farm Acreage
At any given time there are many different types of rural properties, farms and acreage for sale in Ontario. As mentioned previously this farm has many features. At one time it was a tree farm. It affords a huge wood lot. As a matter of fact, many of the trees are hardwood. The wood lot is home to numerous animals and provides land on which to explore the outdoors.
Farming, wood lot managament or recreational purposes are several possible uses of the acreage.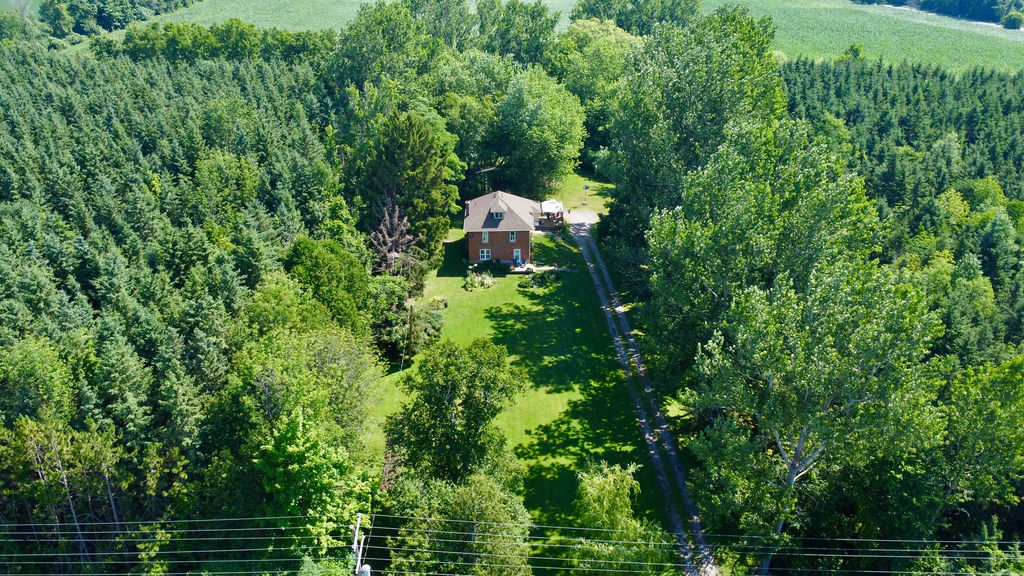 Acreage for Sale with 2 Out Buildings
In addition to the huge well maintained farm house there are several out buildings. This is a great place to picnic or for storage. Additionally, several acres of fields seperates the out buildings from the farmhouse. Their location will afford you privacy. The buildings have their own driveway and are close to the acreage's large vegetable gardens. At any rate, these buildings are definitely a bonus when looking at acreage for sale.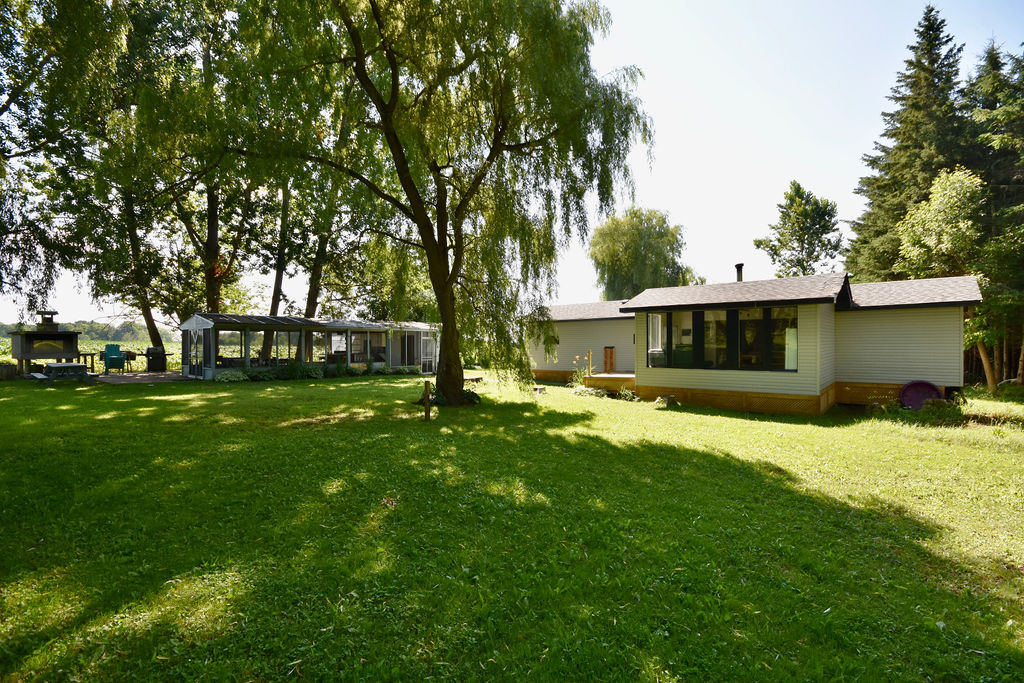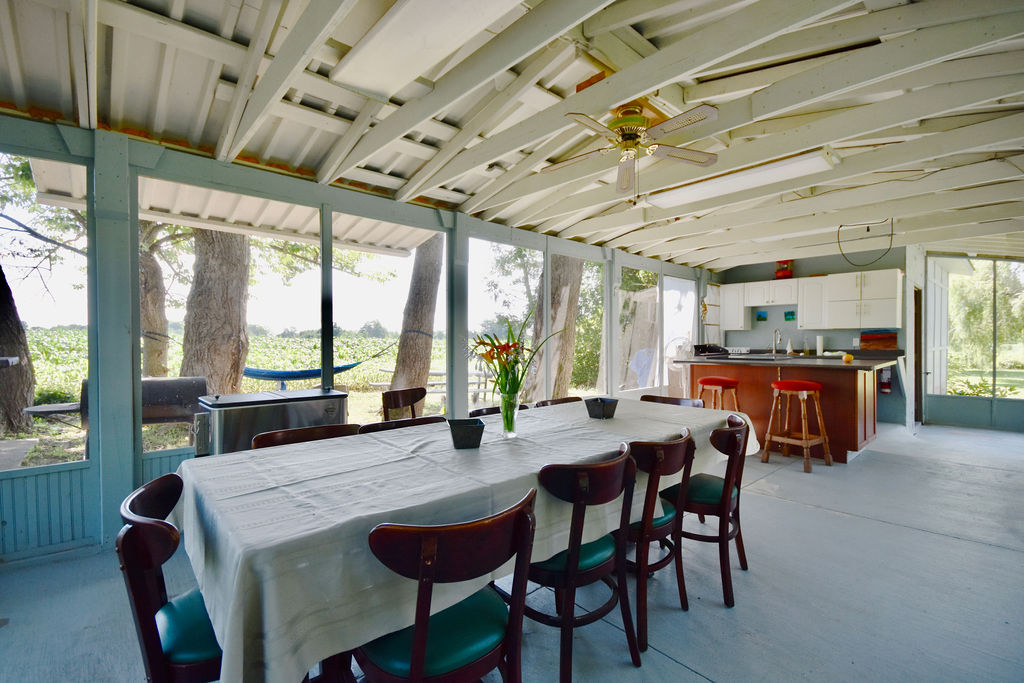 Barn Foundation
Presently there is a garage and the foundation of a barn on the acreage. The current foundation may allow for rebuilding.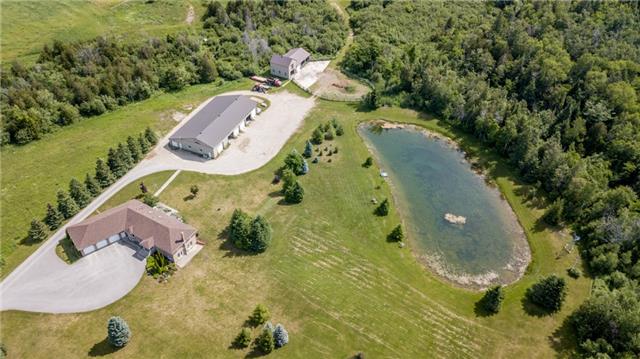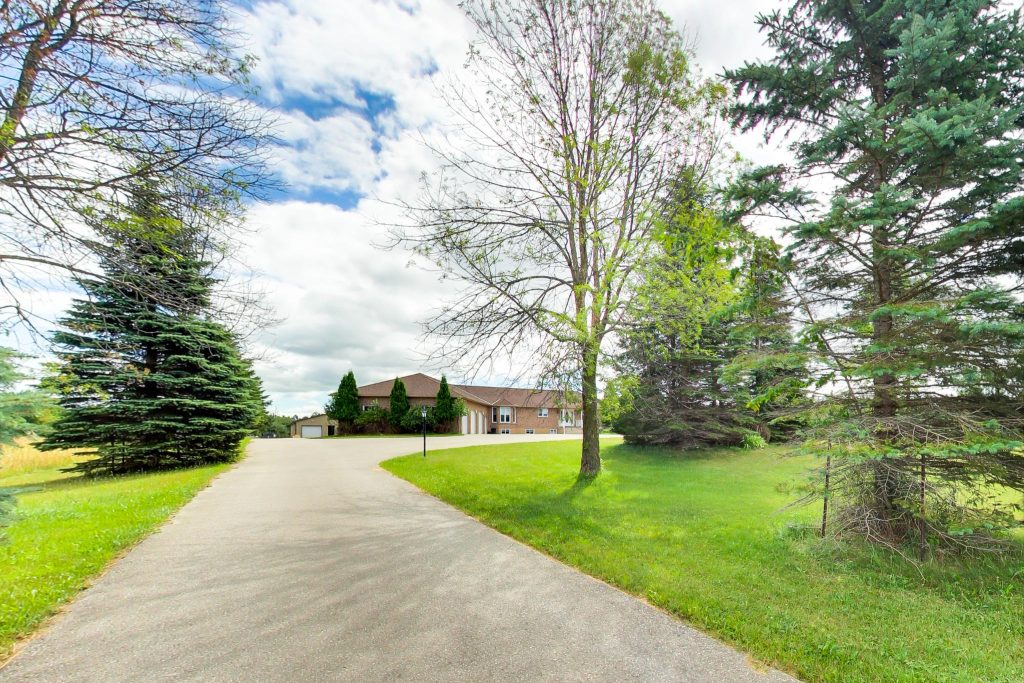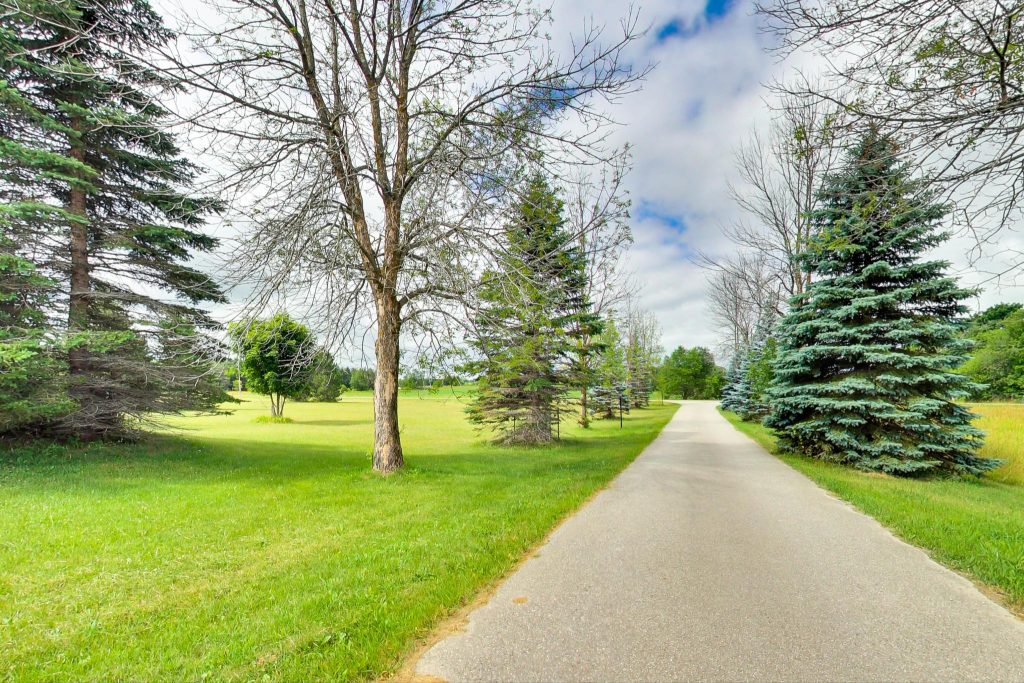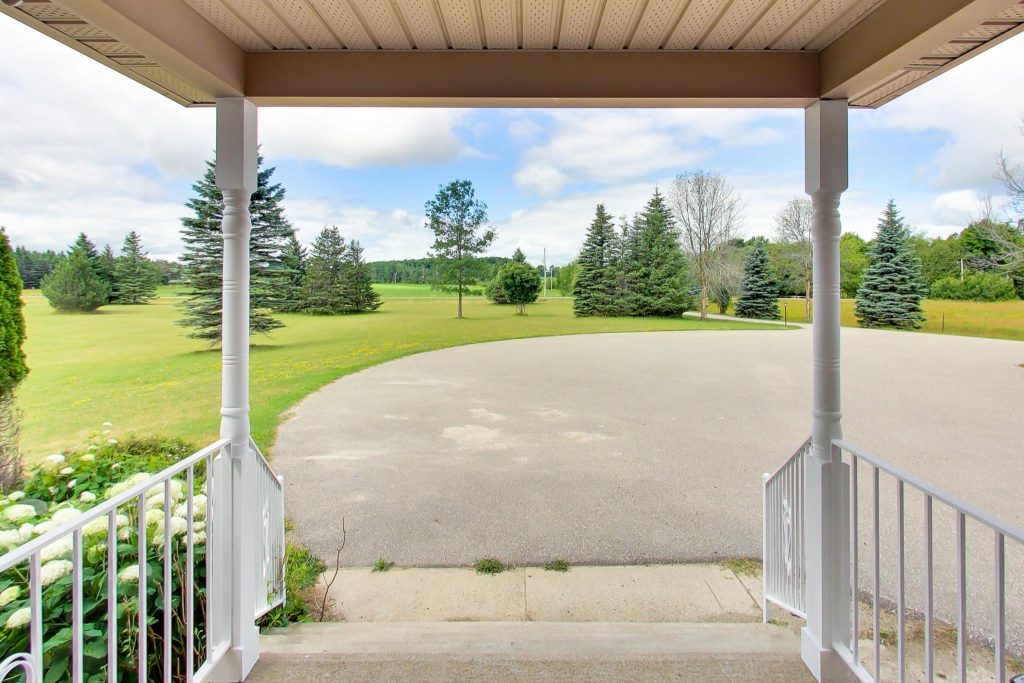 Hobby Farm with Custom Bungalow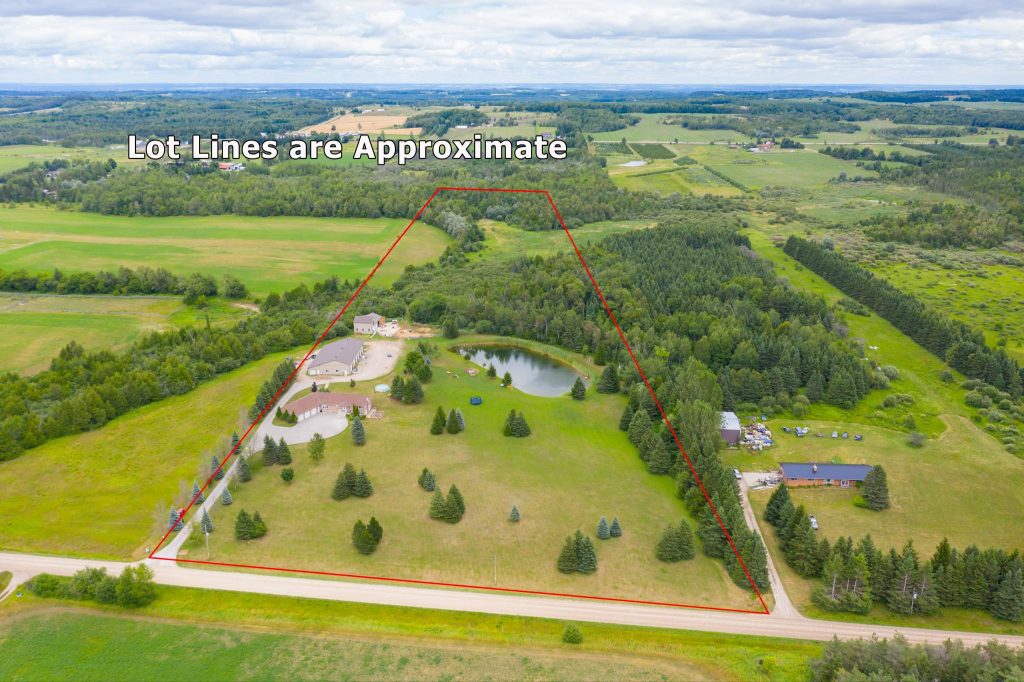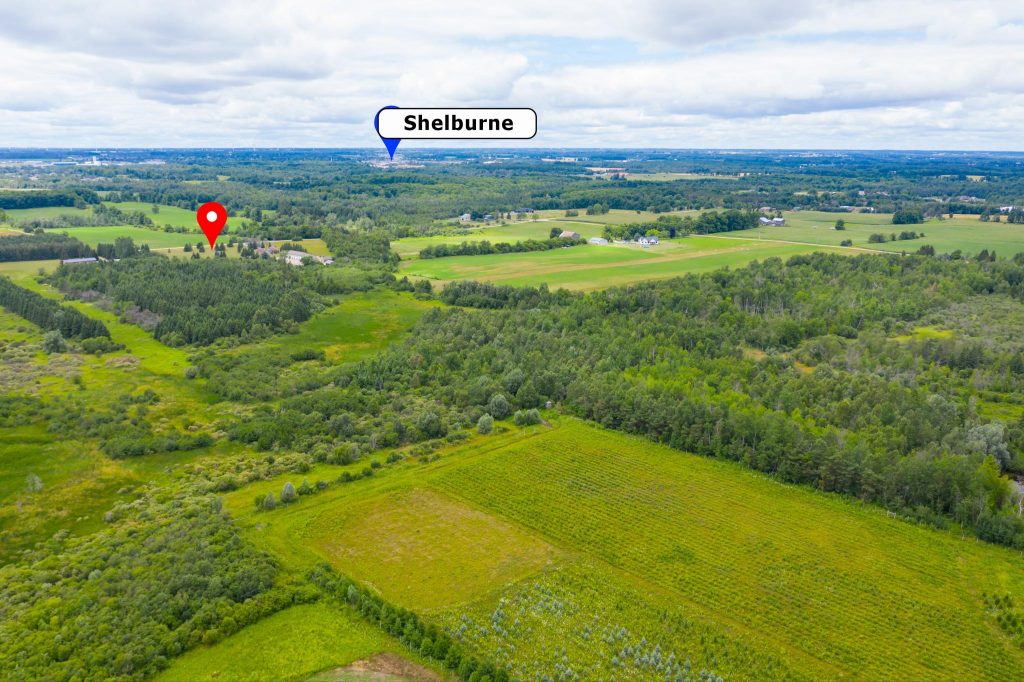 To begin with are you a person who would love to own a hobby farm? Or a country property with an in-law suite? How about a farm for sale with a bungalow, 3 in-law suites, a 3-car garage, a 6-bay workshop, barn, paddock and a spring fed pond!
Have you started to looked at farms for sale in Ontario? If so, then this blog has an amazing property for you.
We are featuring a hobby farm in Mono. Some people say this exceptional property is a home, farm and cottage all in one. It feels like Muskoka! Indeed, the farm's 25 acres are located within an hour of Toronto, near the town of Orangeville. All things considered this farm for sale in Ontario IS THE ONE FOR YOU!
Here are some of the property's features.
Bungalow, W/O Basement
At first you pass over the huge front lawn and pull up to the custom bungalow with an oversized 3 car garage. The spacious bungalow's has amazing views and walkout basement which contains the 1st of 3 In-Law Suites,
To illustrate how well built the house is you don't hear noise through the 2 levels. Additionally, it features many more upgrades. There is 2286 sq. ft. of living space on the main floor with much of its open concept. Further more there is a centre island in kitchen, quartz countertops, new applainces, pot lights, sky lights, seperate dining room, large windows overlooking the spring fed pond and fields, new custom blinds and a main floor laundry.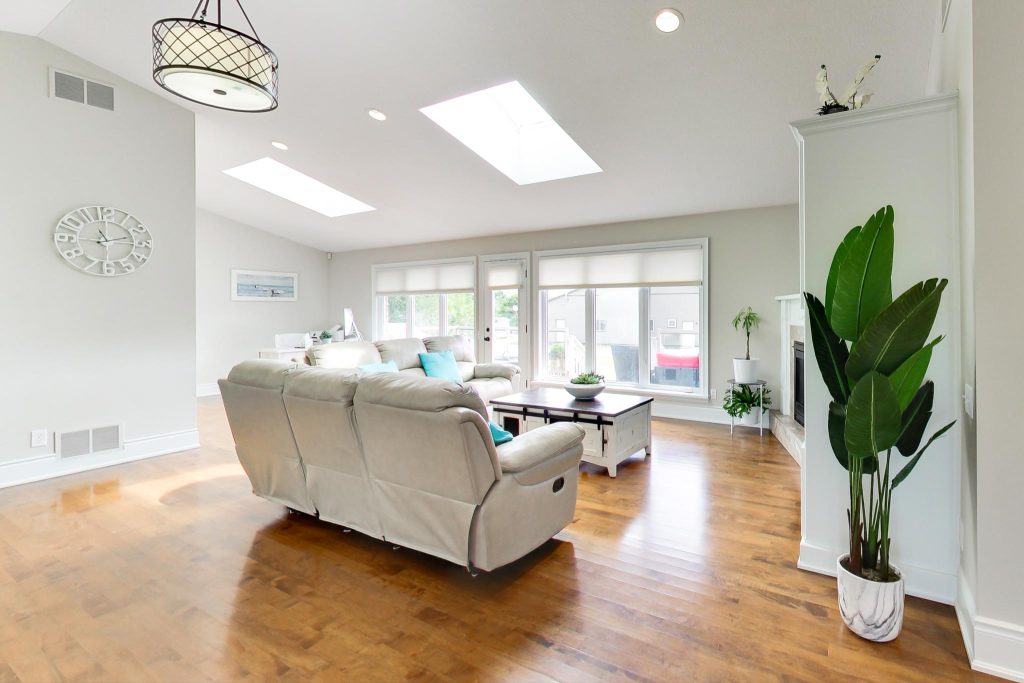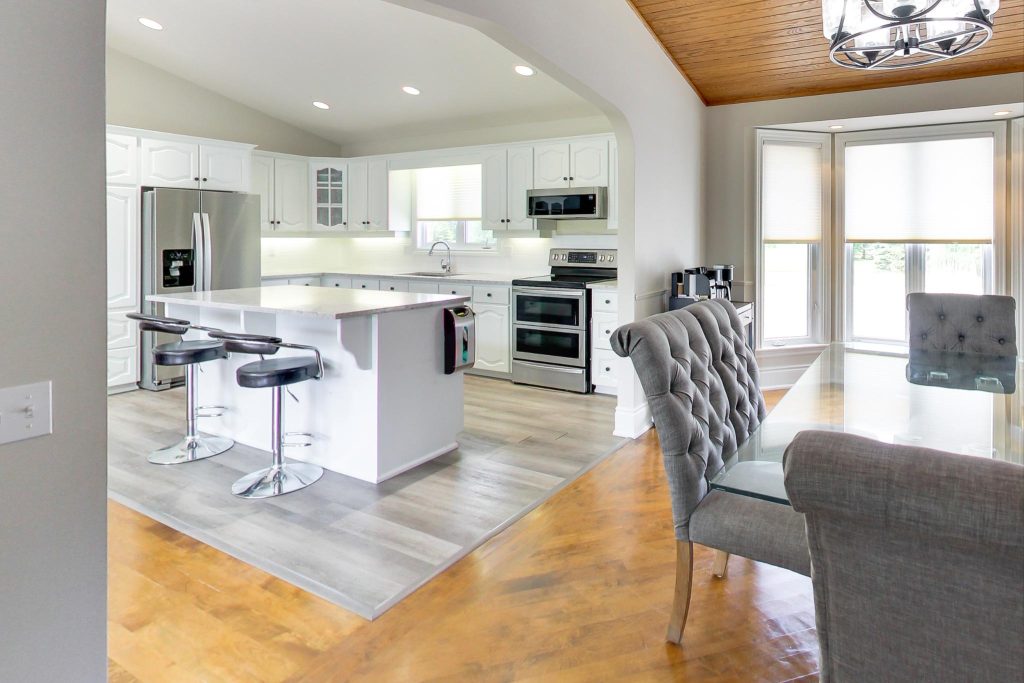 1st In-Law Suite
Not only does the hobby farm feature a w/o basement it has a huge IN-Law suite 1686 Sq. ft. with 2 bedrooms. Many of the upgrades include a cozy thermal heated floor, a propane fireplace, open concept living, sharp modern kitchen, a wine cellar and separate laundry facilities. In addition, you can walk out to a yard with its stunning views and an above ground pool.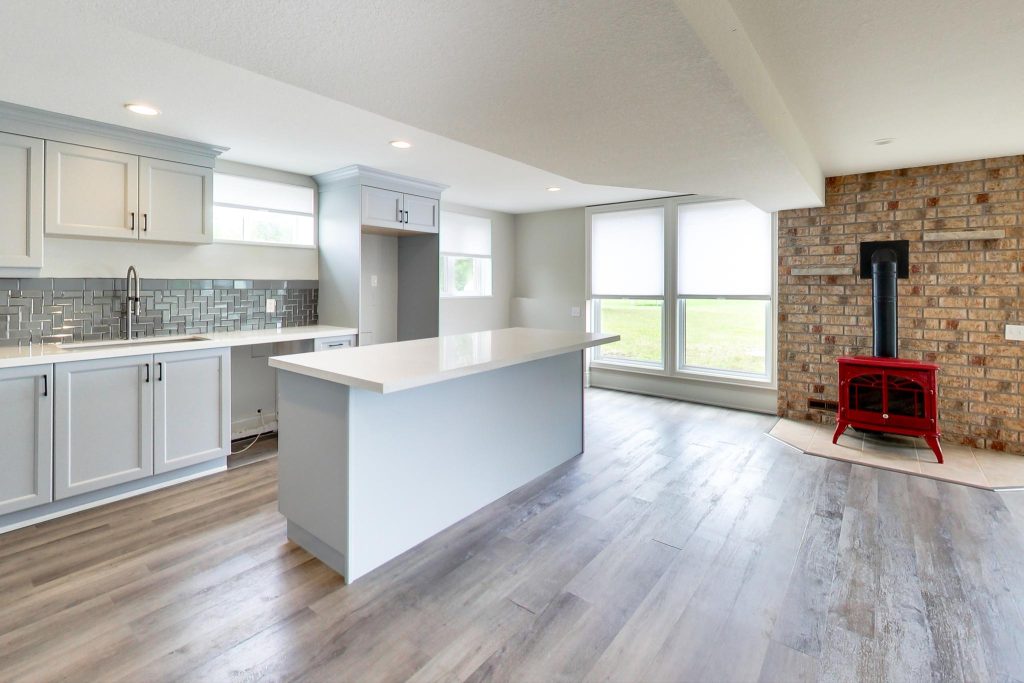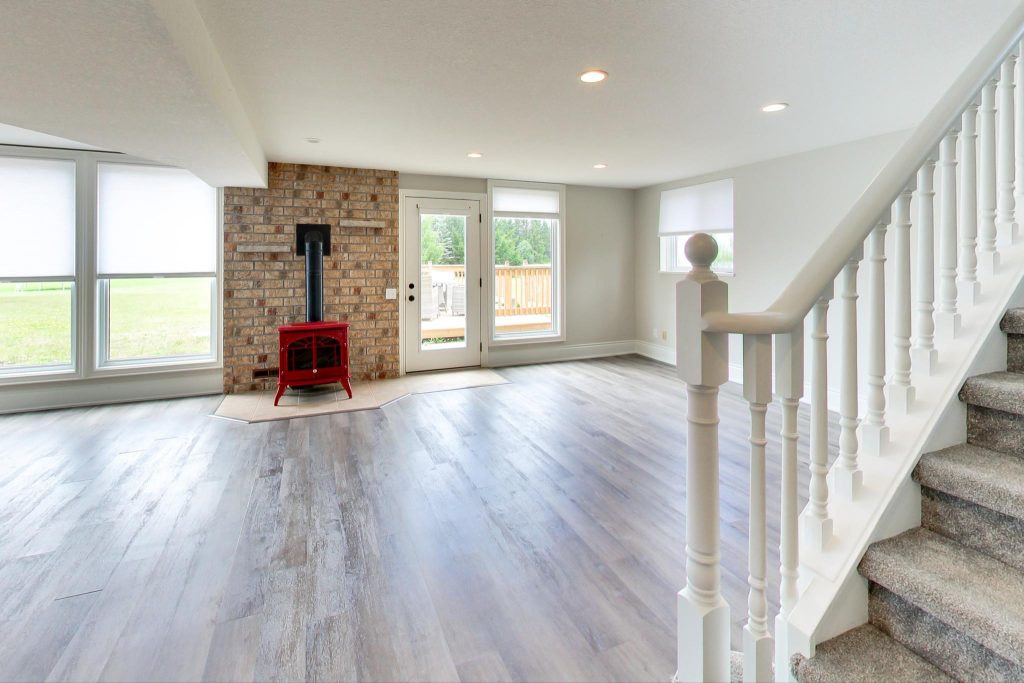 2 more In-Law Suites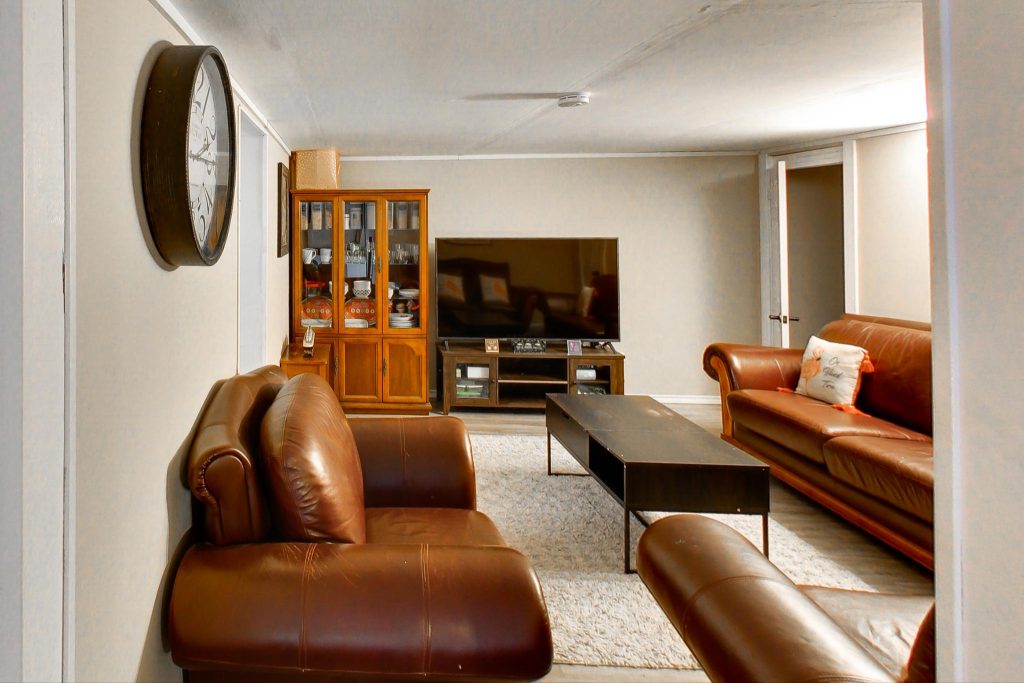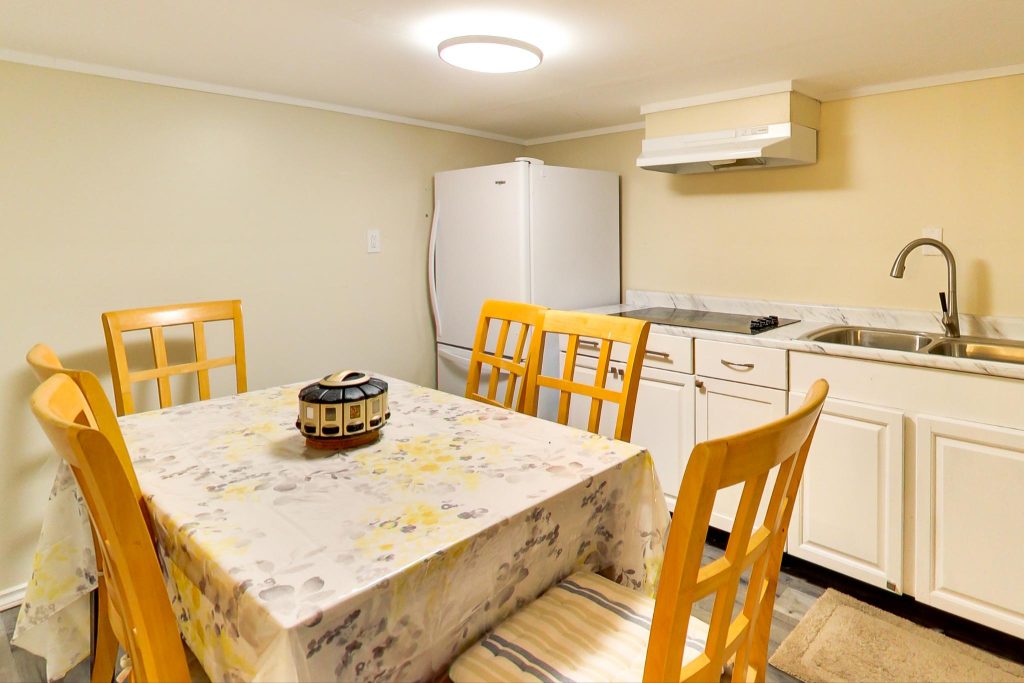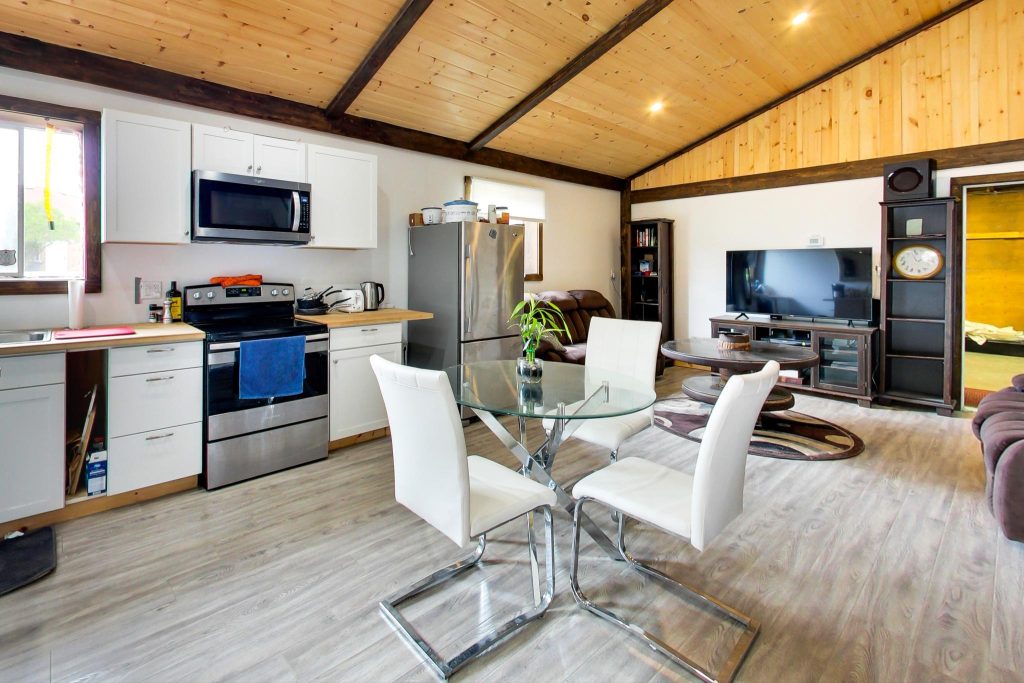 Superbly Built Worshop
Beside the house and barn is an incredibly wellbuilt workshop 47 ft. x 58 ft. It has has high ceilings and doors. As well as 2 attached In-Law suites, with their own laundry. All this, plus an amazing amount of storage.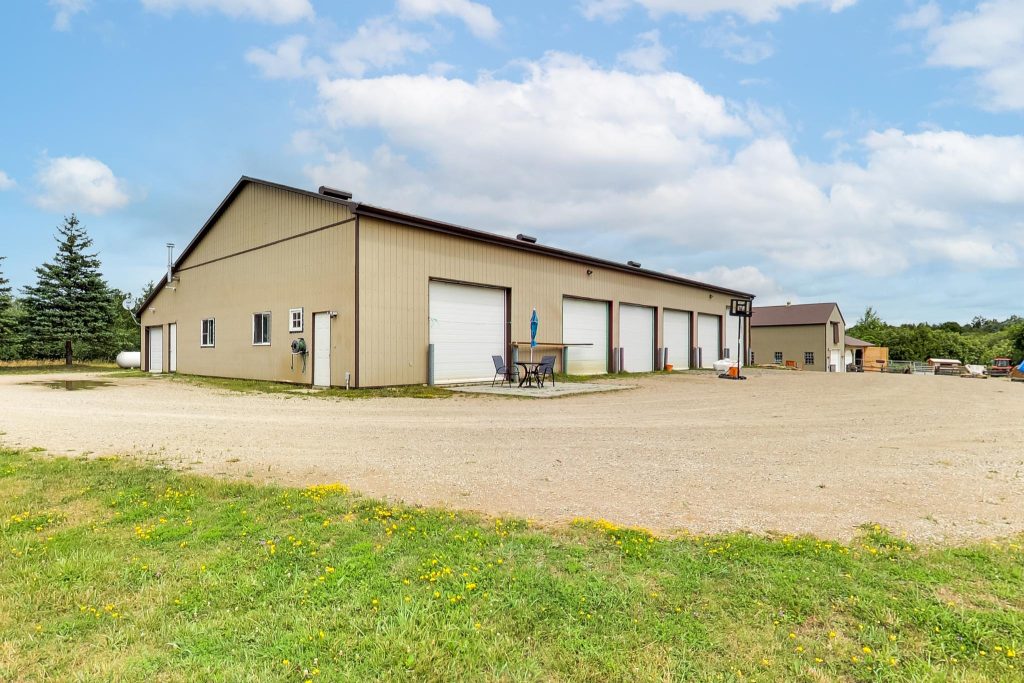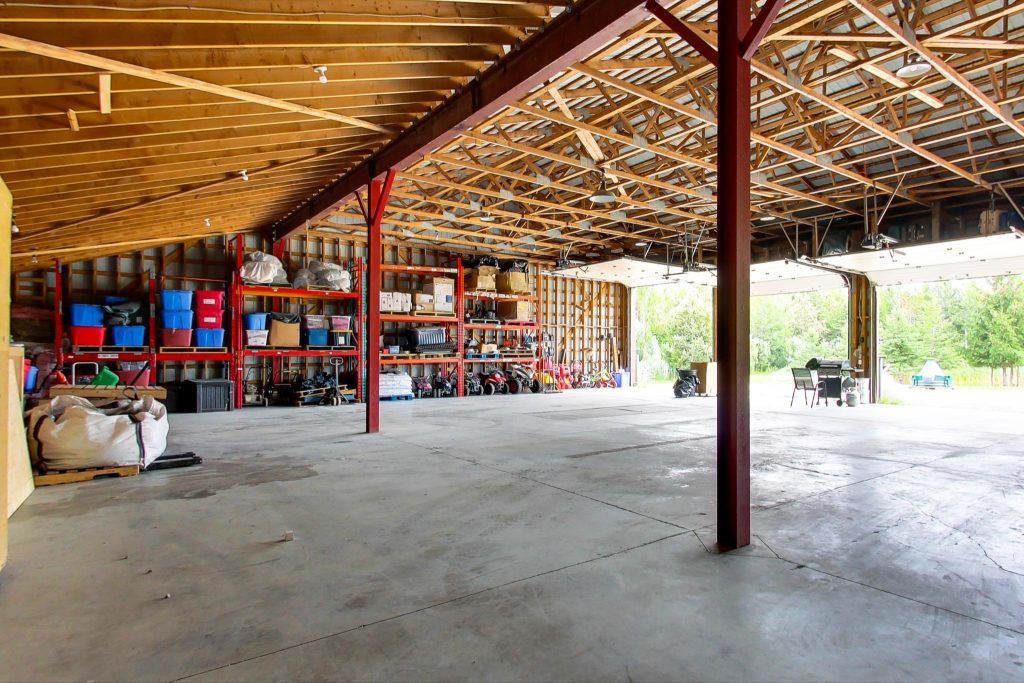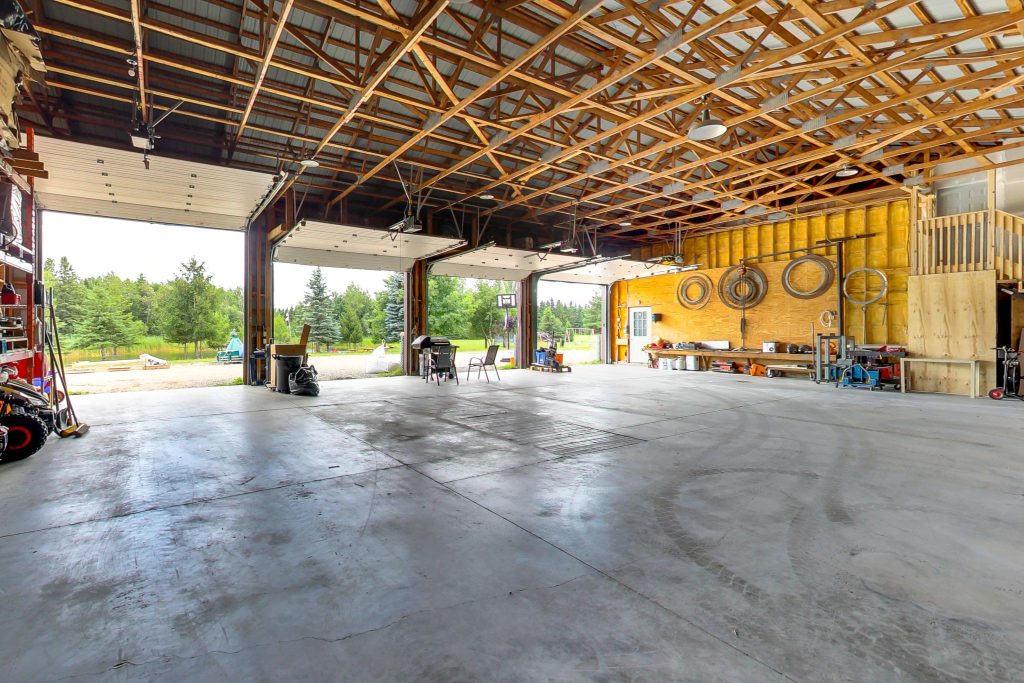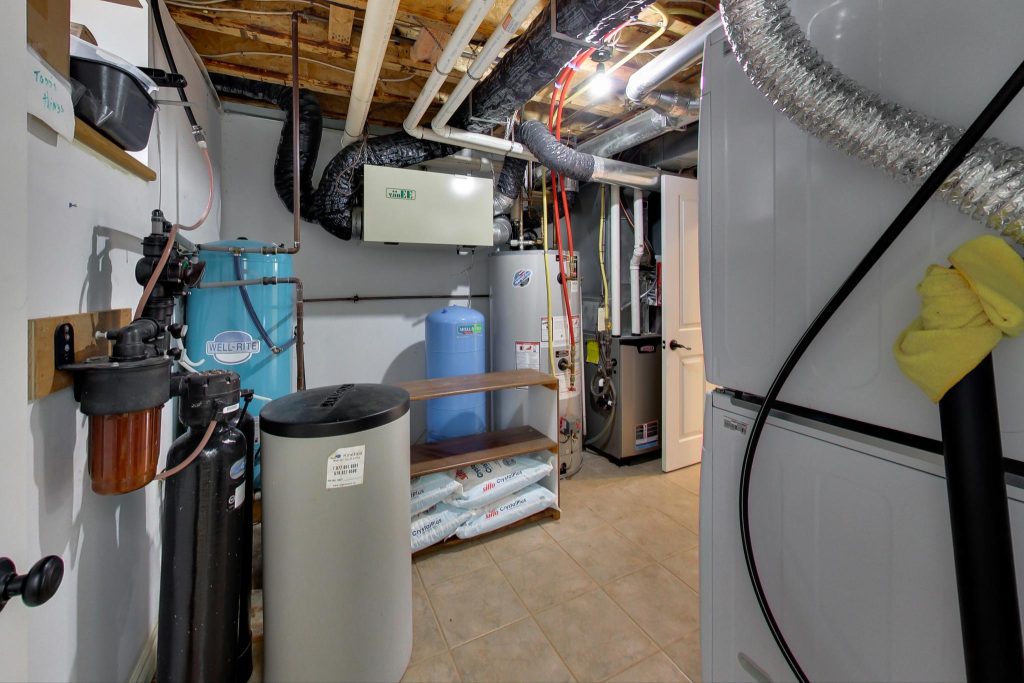 Horse Barn
What is a hobby farm without a horse barn? Currently there are 2 horses and a pony here. Imagine owning your own Clydesdale or ponies for your kids. Additionally, the barn has a hay lof, a large fenced paddock, beautiful spring fed pond, plus acres of fields.
Furthermore, the horses can potentially stay.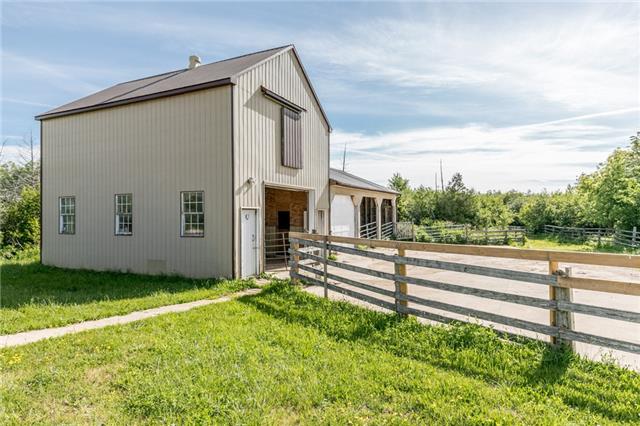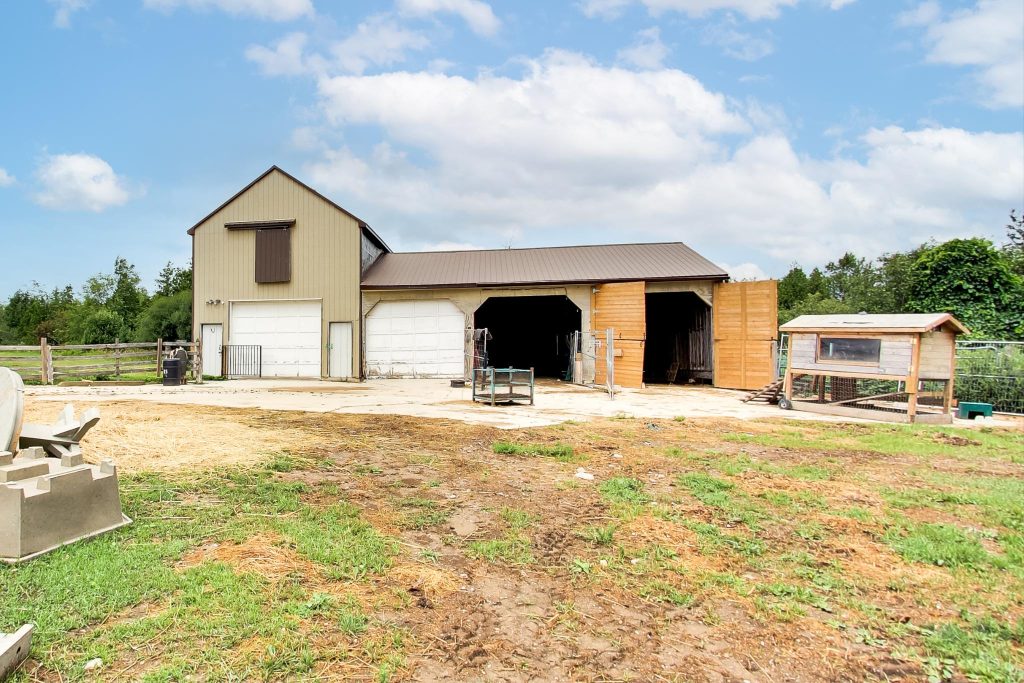 Spring Fed Pond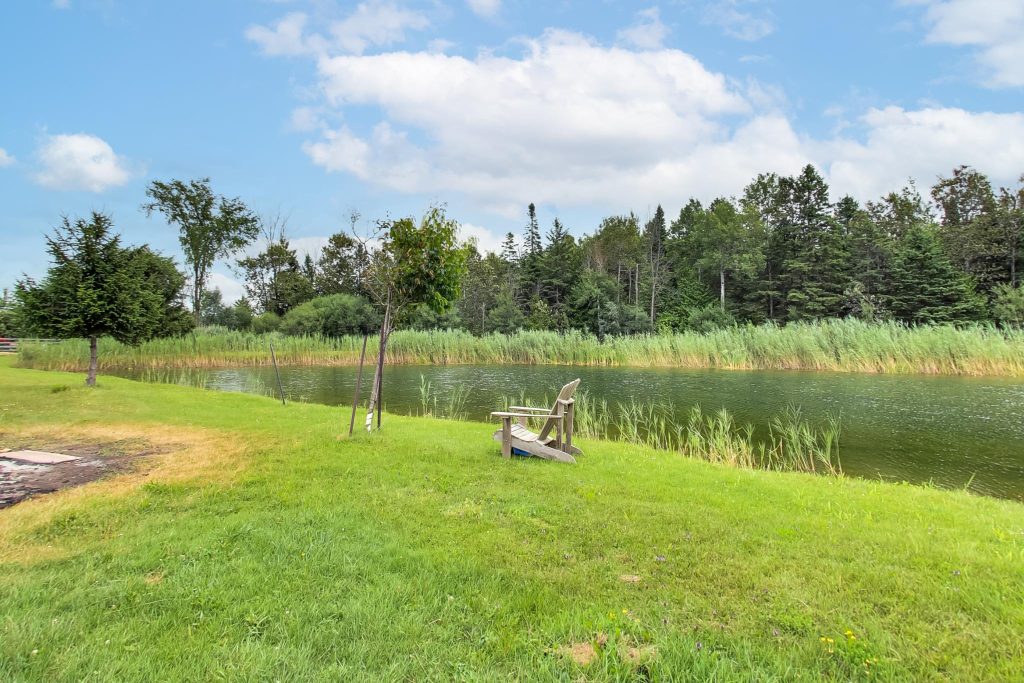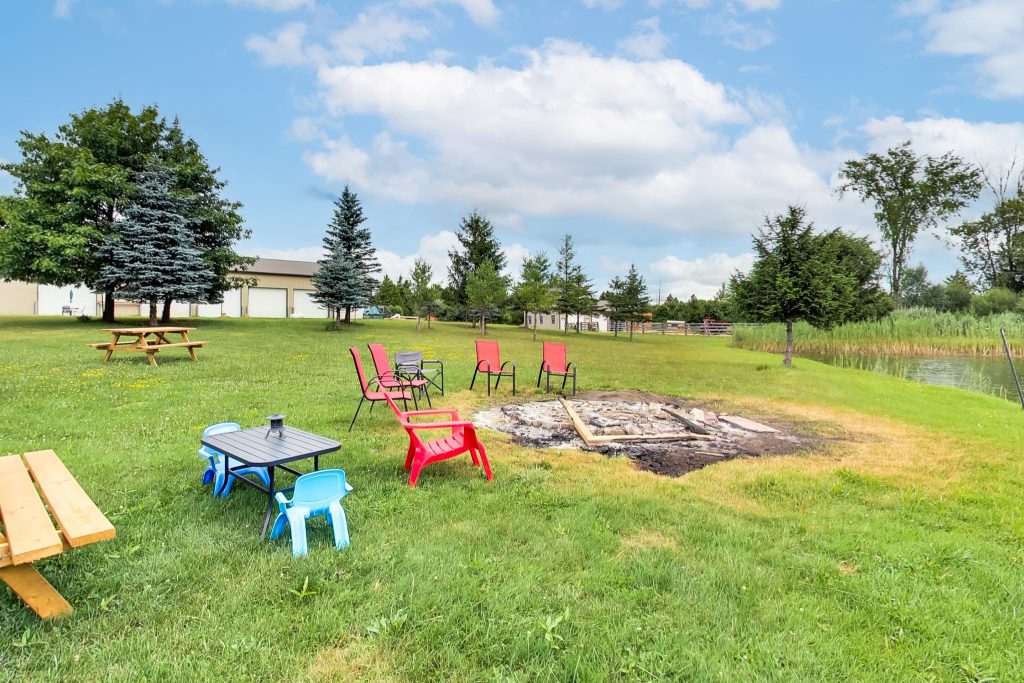 Farms for Sale in Ontario
In summary, this is the farm for you? Let us show you this farm.
We will show the benefits farm life will bring to your family?
Wow! Cool Features
Upgraded In-Law suite in basement
Fully fenced paddock
High workshop doors
Loads of storage thorough the farm buildings
Ample parking for over 20 vehicles
Room for all your hobbies, toys, and extended family's activities
4 Wells
2 Septic beds
Propane heated with Generac system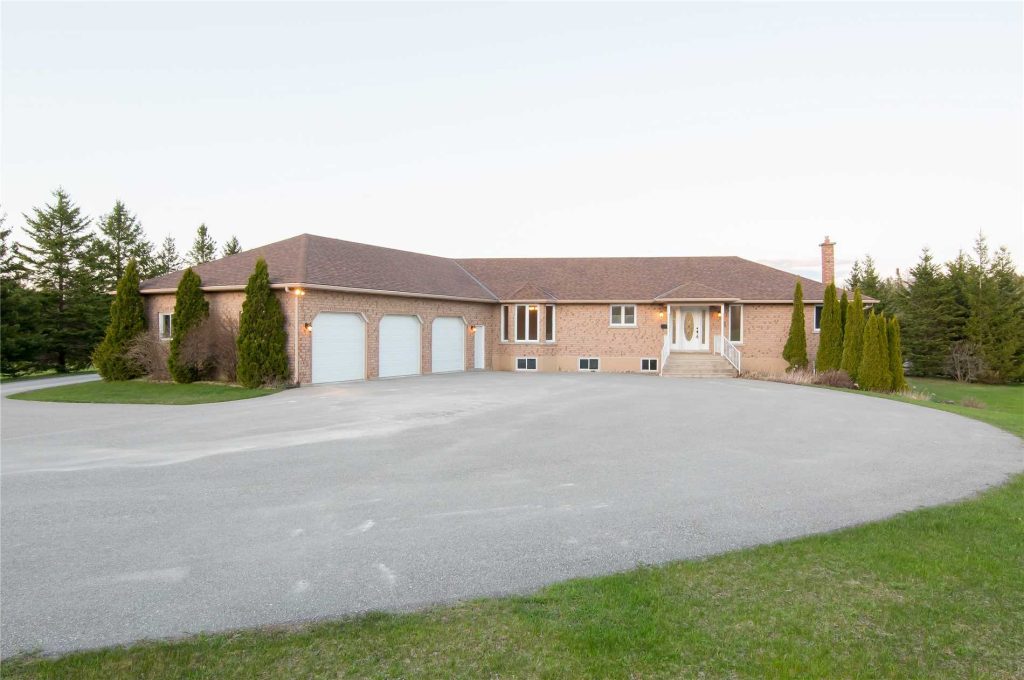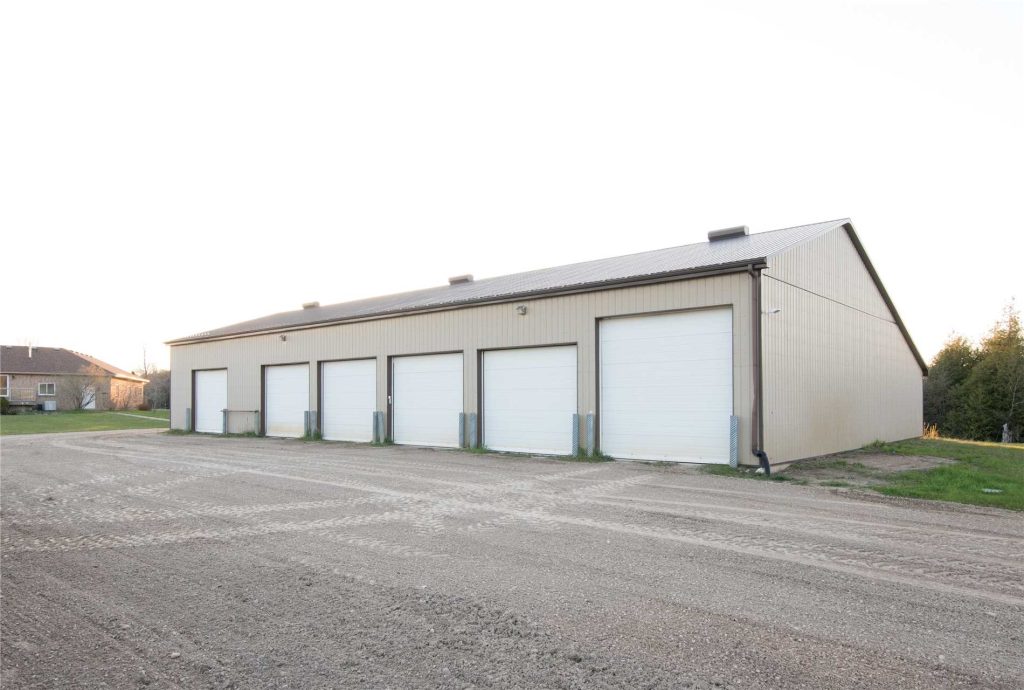 Where to Start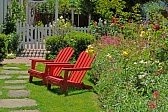 Sit in your new garden area with your tea or coffee, lawn chair and your thoughts. Decide several things before you start. For instance, how big you would like to make your garden? Do you want paths through it or grassy areas? Is there a patio or deck to consider? In other words, sit in the area to figure out the size, shape, and location of your garden.
In addition, take into consideration is the type of plants you want to plant. Are they mostly shade or sun plants? Are they perennials or annuals? Do you want a perennial garden which doesn't need much watering? Perhaps, you like the bright colours of annuals and enjoy watering? In conclusion, pre planning is a must and will save you a lot of heartache later.
Shade or Sun in your New Garden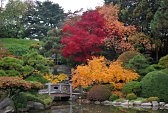 After that, check your local gardening maps to see what types of plants thrive best in your local climate.
Garden Design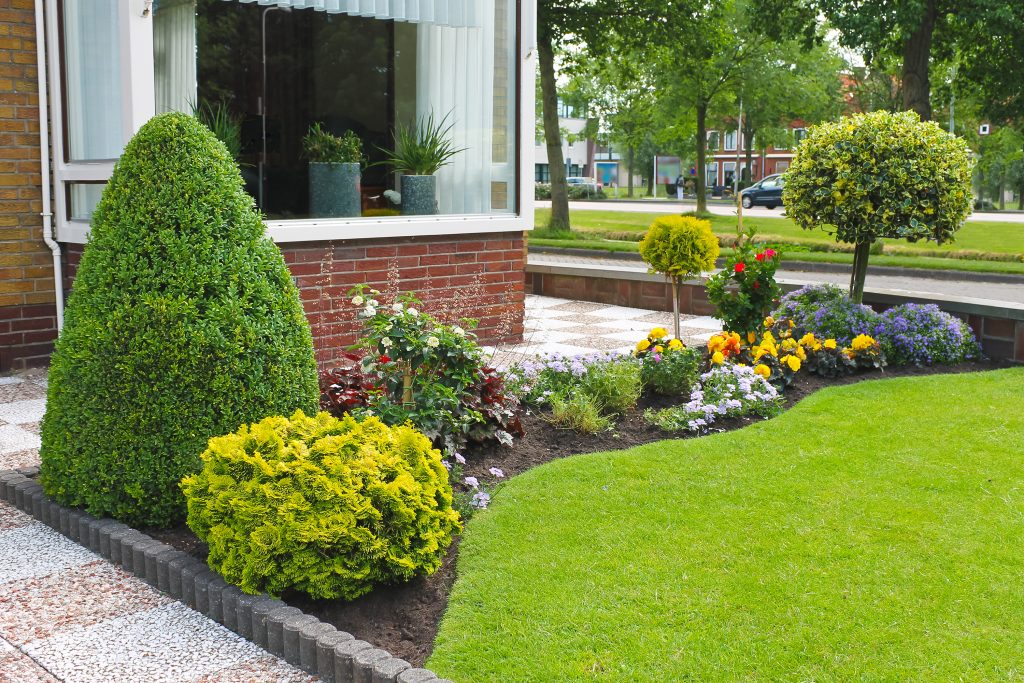 Are you a person who likes organic design or more a more formal design. What shape would go best on your property? Do drawings to help figure out your design. Consult online or books on garden design. In conclusion, you will find there are specific rules to follow for your garden design.
Building Garden over Grass
Here is a great trick to cover grass without digging it up and having to get rid of it. Outline exactly where you want the garden. Use spray paint in a bright colour. Next, cover your lawn with newspaper of cardboard right out to the edge. I suggest doing this on a windless day. Make sure theat you overlap the paper or cardboard so no weeds can grow through. Once that is laid down, water the paper or cardboard thoroughly. In other words, make sure to soak the area.
Laying Down the Dirt
Once the paper or card board are thoroughly soaked it is time to add the earth. I use a combination of triple mix and compost. Cover the paper with about 2 feet of earth. Do this right to the edge of the garden. This will give enough depth for the plant roots.
How to Arrange my Plants
As you might expect there are simple rules to follow when planting. There is the odd number rule. Plant either, one, three or five of the same plants in a grouping. This is very soothing to the eye.
Gardens add intrinsic value
Landscaping around a home can add value to the home. In addition, they add value when doing a home evaluation. People look at the aesthics. In other words, landscaping and gardens can add the WOW factor to a home! This means more money.
In conclusion, landscaping can be done for fun or to create an impression.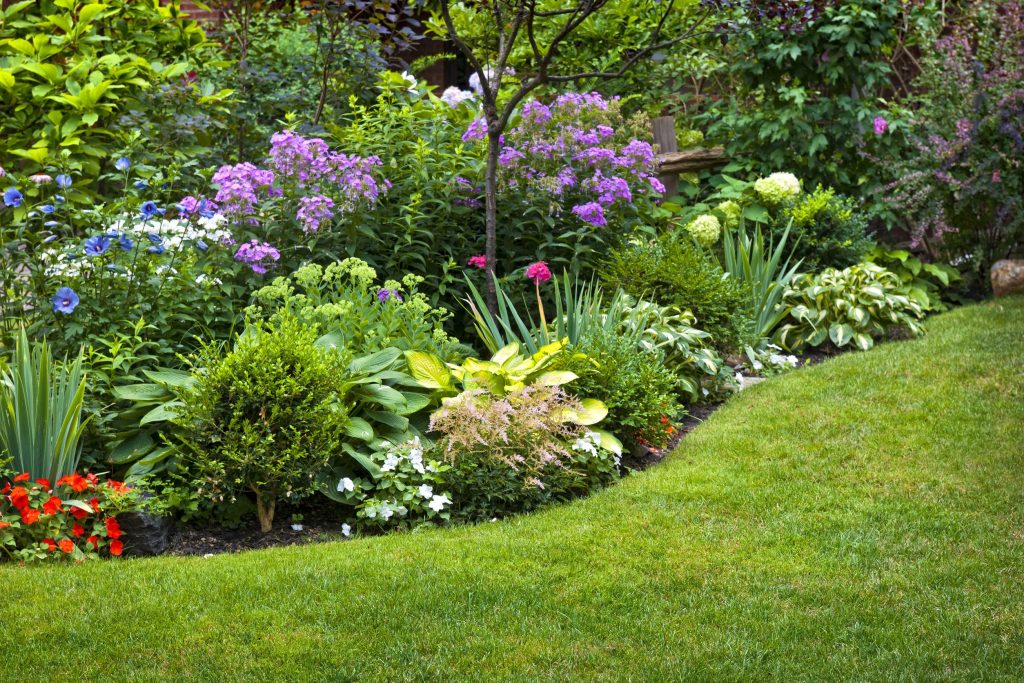 HOME STAGING
WHAT IS
HOME STAGING

AND WHY DOES IT MATTER?

Home staging is the process of making your home look lived in. If you're still living in it while we're showing it, that's not something we'll have to do. However, if you've already moved into your new home, most houses will sell for more if potential buyers can envision what it may look like to live in it.

When needed, we'll set your old house up to appear lived in. This will get you a better selling price when your house sells.
SHIRLEY ARTHUR
Team Liaison
40 years of real estate sales experience

Available 24/7 to answer all your real estate questions

Helps to make the whole real estate experience run smoothly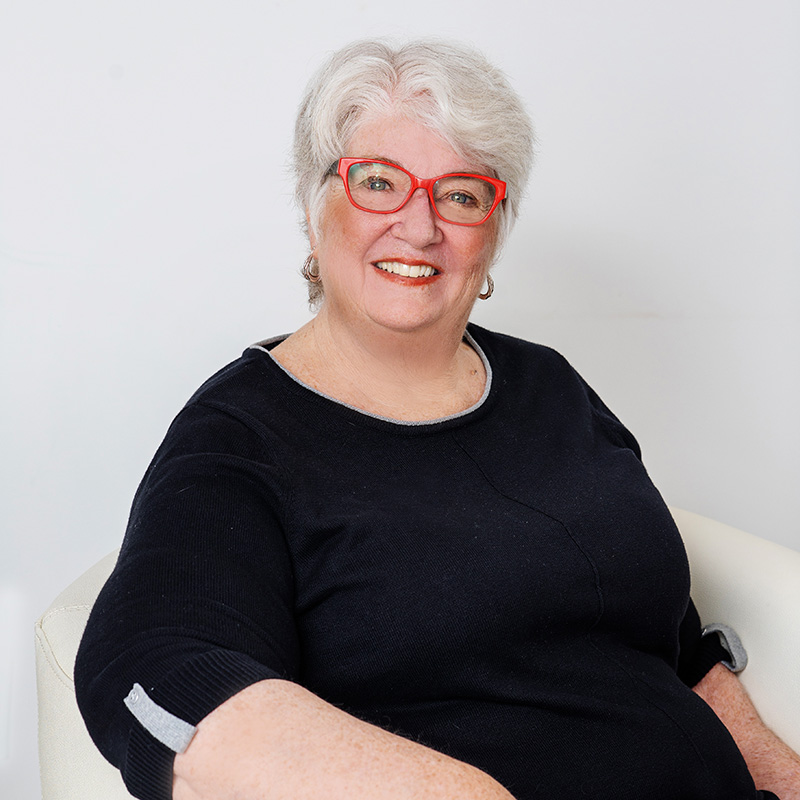 What is a Free Home Evaluation

A home evaluation - is a tool homeowners seek for different reasons. For instance, the use depends on the age of the owners, length of time spent in the house, family size, economic circumstances, renovations, or rental units.
As in most things you should get a home evaluation done by a professional. Ask a local realtor to provide you with a current free home evaluation.

Think of it this way, when you need electrical work done, you go to a professional electrician. Get a local realtor to develop an accurate home evaluation of your home.
Reasons for a Home Evaluation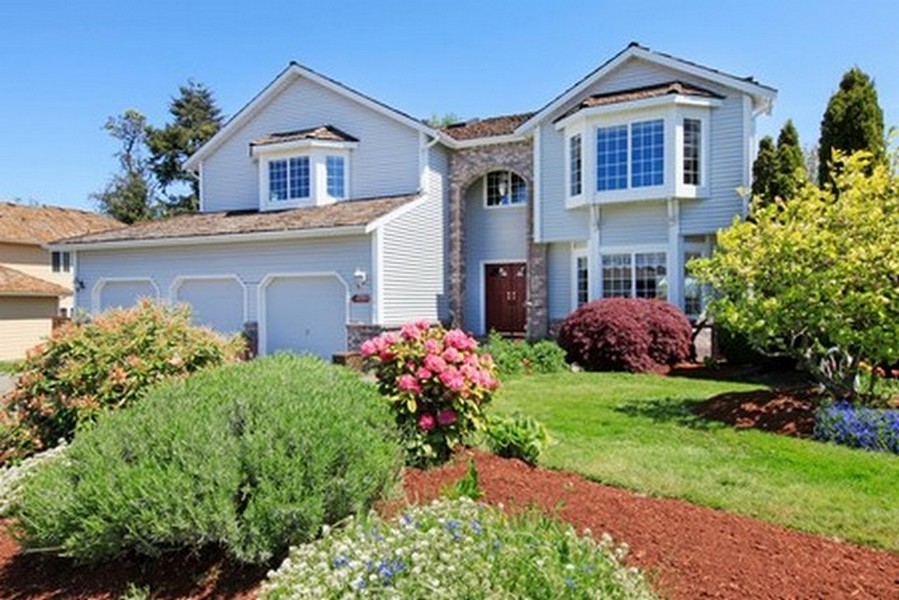 Homeowners never think of their home as anything but a place to live until it comes time to make a move. They look to the news to get an idea of the real estate market. The difficulty with news is there can be conflicting reports. Therefore, the seller comes away not clearly knowing what the market is actually doing. How can home owners learn what is really going on?
Get a realtor to provide an accurate home evaluation. It will answer the question; what is my home is worth in today's market?
Why do we need a Home Evaluation?
Sellers need to know how much they have to spend on their next home. They can obtain this information from the evaluation. In other words, stop wondering what their home value might be and see concrete facts. After that, they have the ability to make informed decisions.
Sellers must know what improvements, if any, need doing. Sometimes, small tweaks can bring a huge return. For example, a house painted in different dark colours can be freshley repainted in a light modern decor. Resulting in a fresh updated brighter house.
Realtors can help decide what really needs to be done in order to sell the house by giving their informed opinion. After all, they know what buyers are looking for in local homes.
Life Changes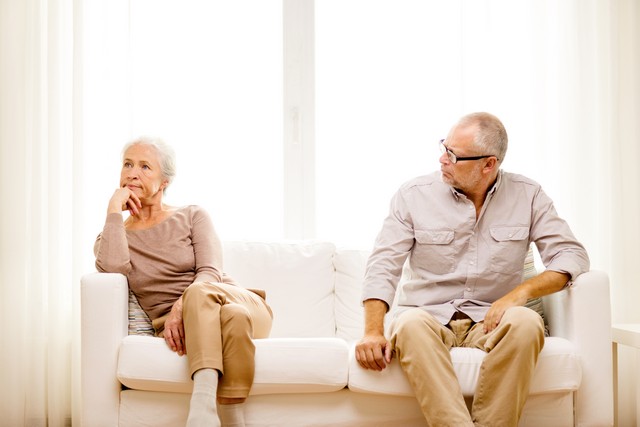 Life changes, separations and divorces occur. Both parties need to know what the up-to-date accurate value of their largest asset. After that, agreements can be written up based on informed knowledge.
Investment Properties Defintely Need Evaluation
Investors seek up-to-date evaluations so they can take equity out of their currently owned properties. An Investment evaluation can be more involved than a normal residential evaluation, especially if apartments and rental income are to be considered.
Refinancing an accurate home evaluation is a must. We will talk about this type of evaluation in another blog.
Finding out what you can Afford
Real estate today is very expensive. It takes a huge income for a single person to have the ability to carry a mortgage for the average home. Resulting in several new avenues buyers utilize to obtain the needed down payment in obtaining a mortgage.
Parents Downpayment Help
Parents can help their kids with the down payment. This has never before happened to the degree we are seeing in today's market.
Parents are taking equity out of their homes to help fund their children's purchases. Reportedly, the average amount parents give to kids in the GTA is around $130,000. Wow! Now, you can see why homeowners need to know the current value of their homes.
Home Evaluation for Estate Planning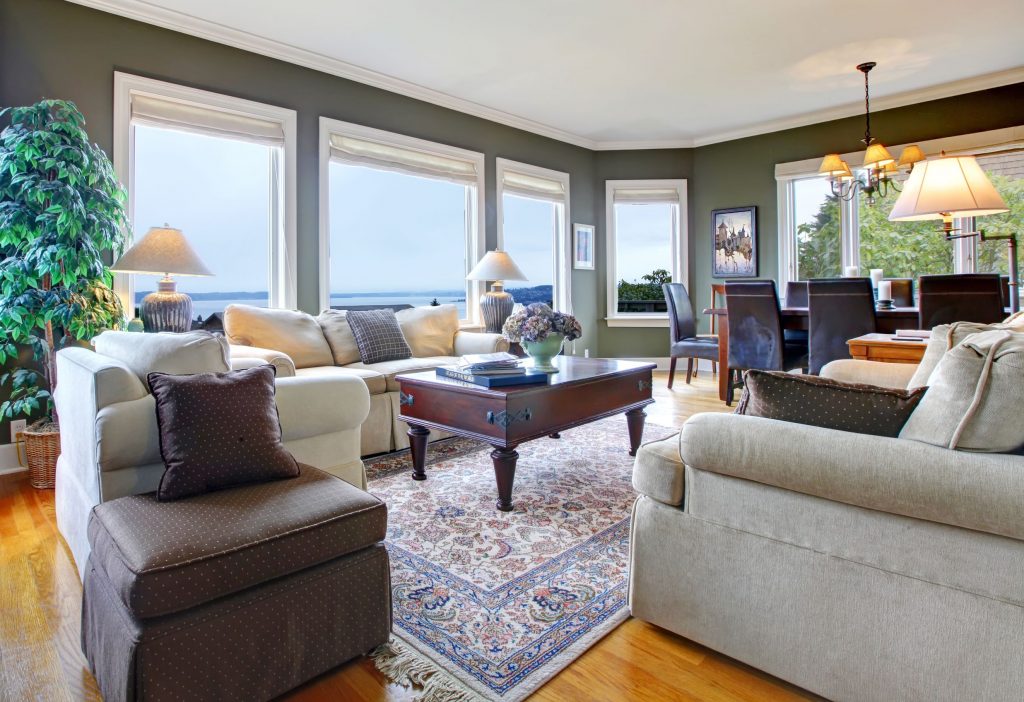 The home's value can also, become a part of an overall financial plan. The matrimonial home is most likely the largest asset in the estate. As a result, an up-to-date home evaluation a must when estate planning.
For example, is there enough equity in the home to help the kids and leave enough equity to fund an adequate retirement.
Just a Nosey Neighbour
We all know nosey neighbours. These people just need to keep up with the selling activity in their neighbourhood. In other words, they want to know all the latest sale prices in the area. That is why they get a home evaluation.
Different Types of Home Evaluations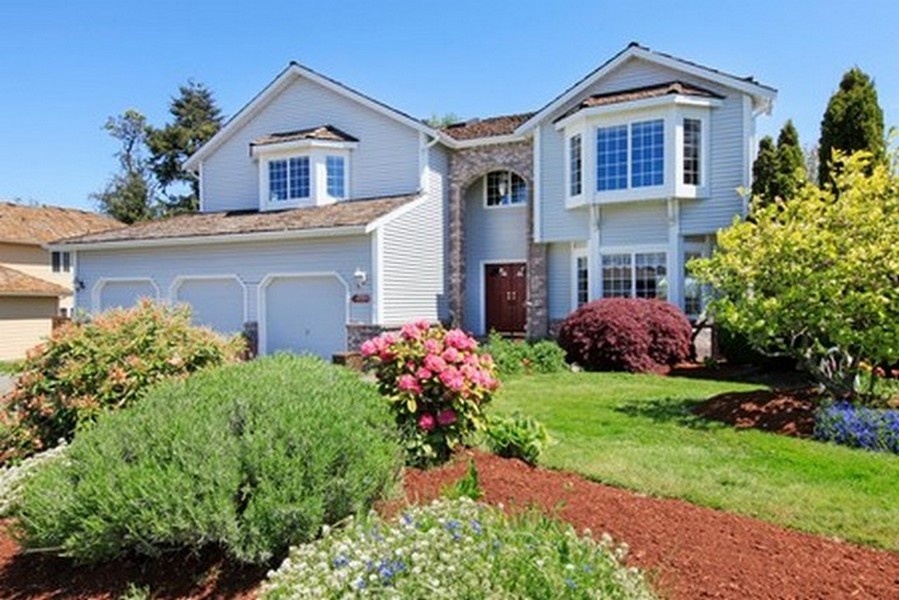 A Comparison Home Evaluation
Evaluations involve comparing similar homes. Similar features such as lot size, house square footage, number of bedrooms and bathrooms, finished basement are compared. Similarily, renovations, and upgrades etc. are compared in the recent sold prices.
Other Home Assests
Buyers pay more for aesthetic values. Some homes just shine! They are extremely clean and well designed. They may be bright and airy in feel. Or, they may be located on a lovely lot. Any of these factors can push buyers to spend more money.
Beautifully maintained homes or ones located within walking distance to a particular school receive better value. These special qualities can impress buyers so much, they are willing to pay top dollar for that home. In conclusion, these qualities can't be judged through brick-and-mortar comparisons. But they can add huge value to a property! Aesthic values can deginitely a bonus to any home.
Intrinsic Value
Homes that back to conservation areas, green space or have waterfront access, usually have a higher evaluation. Similarly, all the different features are factored in either up or down in the final pricing. This is verified through recent local sale information.
Accurate Home Evaluation
An accurate home evaluation takes time to do. This is where a local realtor will help. They know the local homes. As well as, what adds value to the homes in that particular area.
Puting all factors together in the evaluation will give a very clear idea of what price the home will bring.
In conclusion, a home evaluation is a useful tool for many different reasons. Call us when you want an accurate evluation done on your home.